Rick Wrigley began his radio career over 58 years ago at WUSC AM the college radio station at the University of South Carolina. He went on to work in several commercial radio and television stations in South Carolina over the years both on the air and behind the scenes.

His shows take you back to the heyday of music radio. They are high energy with high production value. His listeners are transported back to the "Top 40" sound that WAS radio in the late '50's through the mid '70s.

He even takes requests when he is on OGR; how old school is that!!!

In addition to his shows on OGR, Rick has returned to the local airwaves in Columbia South Carolina on WUSC - FM, 90.5 Monday mornings from 10 AM until Noon Eastern time. One of the features of this show is an occasional live interview with an oldies artist that we all remember and love.
Rick can also be heard on KLYC AM 1260 "The Cruise" in McMinnville, Oregon, Monday - Friday afternoons 4 - 7 PM Pacific 7 - 10PM Eastern. http://klyc.us
Cassie kicked off her "Soul Show Review" on OGR on March 21, 2010 with some great Memphis and Muscle Shoals Soul Music! She will be repeating every Saturday afternoon at 1 PM Eastern Time. If you are a fan of Hot Southern Soul and R&B, the "Soul Show Review" is a must for your listening list.
In addition to being a local radio host on several AM and FM stations, She was was on air at WCOS-FM Country Great Gold Show in Columbia,SC for 5 years, at WKMG-Classic Soul Radio, WLBG-AM 860 Classic soul & R&B. She did voice-overs for tv/radio, WBCU-AM Union and WNMX-FM Newberry.
She is a weekly news columnist & published photographer and writer. Cassie produces concerts for nationally known Soul and R&B artists. She KNOWS her Soul! Cassie's shows are high energy and are perfect listening for that Saturday afternoon set of chores around the house or that party around the backyard pool or patio. Just don't plan on sitting around still. You just can't do it. Visit the Soul Show Review Page on FaceBook
Hi all! I'm DJSnowbird the host of the Doggie Playland Show on Tuesday nights here at Our Generation Radio! I'm in the center of the country in Wichita, Kansas. Yes tornado alley. LOL If you are wondering what type of music I play, well mostly Disco and 70s & 80s.

As a child I always loved music and was either singing or teaching myself how to play the piano, guitar, banjo, etc. (not that I play any of them very well though LOL) In school, I sang in choirs, girls glee and girls ensemble and even some in college! As you can tell by now that I've always loved music and wanted to be a famous singer, but alas that didn't happen.

Since I knew I couldn't make it singing, I thought how wonderful it would be for me to share my love of music with the world online. I've been spinning CD's now online for a little over 20 years. I started out at a site called MaxChat and was there for a couple of years, then became a gypsy all over the web until I came to Our Generation Radio, I have never felt more loved and welcomed with open arms by all the other DJs and listeners here at OGR.

I also own my own Mobile DJ Service called Snowbird Entertainment and starting a new business venture of owning a Halloween store coming this fall of 2019.
Snowbird Entertainment Website


With all that said, let me please say Thank You to all of you for supporting all of our DJs and Mr. Rick Wrigley for keeping this station up and running, by joining us in chat and tuning into all the great shows here at Our Generation Radio

Mark Dawson is the voice and personality of the weekly program, "making noise with Mark Dawson" airing Thursday nights at 9PM eastern on OurGenerationRadio.


Mark's "day job" is touring the country as the lead vocalist and bass player for the legendary pop/rock band The Grass Roots. Dawson, also an independent recording artist, author, mutli-faceted musician and original founding member of Orlando-based groups Simulcast, American Pop 60's and Mark Dawson and The Kings of Snack, was born in Chicago, IL on November 5, 1956. Mark and his family now reside in Orlando, Florida.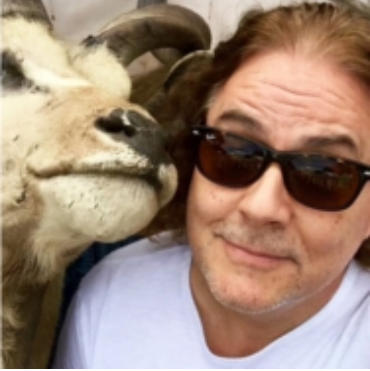 Lenn Johnston

Lenn Johnston, Host of the Thursday evening OGR radio show Lenn Johnston's Parallel Universe, appears on film and stage as an actor-comedian and musician. Like John Lennon, he's always found drawing and disassembling language his preferred escapes from the humdrum. He's performed comedy improv with the famed Second City and the Los Angeles New Barbarians.

Lenn gives tribute to his hero John Lennon with his CD Village Idiom, a collection of original songs, poetry, stories and illustrations capturing the irreverent, absurd, and witty spirit of John Lennon. Lenn performs solo and with bandmates his Lennonesque poems and 60-song Beatles repertoire. He played a 2008 benefit that included REO Speedwagon, Ambrosia and Three Dog Night's Chuck Negron.

In Lenn's 2016 appearance on Late Night With Conan O'Brien, Conan exclaimed, "It's uncanny! It's blowing my mind. It's really hard to do a show with 1965 John Lennon here!" And Dave Mason, host of the San Diego Beatles Radio Show at 101.5 KGB, commented, "…If channeling is real, [he] WAS John Lennon… He had the look, the mannerisms. Everyone was amazed, to say the least!" Alan Merrill of The Arrows (I Love Rock N' Roll) raved, "Lenn does the best John Lennon impression I've ever seen. It's truly amazing." Online music magazine EarCandy noted, Lenn "perfectly evokes both the spirit and imagery of John Lennon in one of the most original and effective tributes ever heard (and seen)."
Lenn has been featured on Good Day LA, CNN, BBC-Granada, BayTV-Liverpool, TV1-NYC, NBC's It's Worth What, Atlas TV–Spain, Beatle Brunch Radio–San Diego, Breakfast with the Beatles–Los Angeles, NYC's Further Down The Rabbit Hole with Paula Gloria, The Eugene Mirman Project; and in print in Paris Match, Contact Music–a Japanese Magazine-book, MOOK.

Since the re-popularization of naughty people destroying the world, Lenn has appeared as an Evolutionary, encouraging good people to take out-clever the Neo-Conundrums with Love, Hope and Humor. His goal? To bring mirth to Earth and heal these troubled times with humor.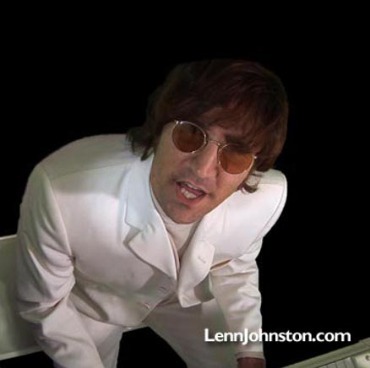 Colin John

I'm Colin John I am 63 years old from the North East of England. I first started broadcasting when I was 15 on BBC Local Radio. I've worked on a few stations, legal and probably not so legal over the years. I also was involved in the creative and broadcast side to several Hospital Stations

In my full time career I've worked in the TV Industry for over 30 years doing everything from Admin to Voice Over and Presentation work and retired a Head of Business Services, that is providing everything the 'Production' and 'Admin' side of the business required to work…. From paying the wages to rescuing injured 'crew' members from Foreign Countries. The Programmes I worked on included 'The Tube', 'Roxy' and the Children's Saturday Morning show 'Ghost Train'

I like a wide variety of music from Abba to ZZ Top and will play practically anything except 'Rap'…. That isn't music!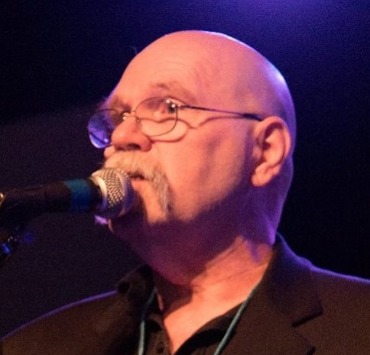 I'm Second Life's High-Tec Stray Cat Furry who gets to play with radio transmitters! Broadcasting from Nevada's Panther Valley (With only the occasional explosion now and again.) I could turn up anywhere to Twist your transistors. Most of my Childhood was spent learning Music, an activity my Mother and Grandmother both supported and encouraged. It was while attending St. Catherine's Military Academy that I met Paul Newman (A Local AM station DJ, not the actor) and became interested in Radio. During the early/mid 70's I hung out with "Humble Harve" Miller and Charlie Tuna at KKDJ-FM in Los Angeles. I came to InterNET radio in 2005.

I have a particular fondness for Rockabilly, Swing and Jump-Blues, but you can hear just about every sub-genre of Rock and Country on my shows. On my personal website you can paw through my playlists and find something you like.

In case you didn't know it.... Cat DJ's can scratch better than anyone...

if you don't believe me just point me at your couch and I'll prove it!

Holly, our resident Alternative / Oldie jock is on Our Generation Radio Wednesday evenings. She is the second OGR DJ to get their start at WUSC (this time at the FM station) in the early 2010s. she may be Generation Z, but she has an older soul and loves music ranging from oldies to today's alternative music. And her shows reflect her eclectic taste.
She brings her deep knowledge of the music and the artists from the soundtrack of our memories every show. Tune in, you'll fall in love.
Check out Holly's Beach Club Web Page: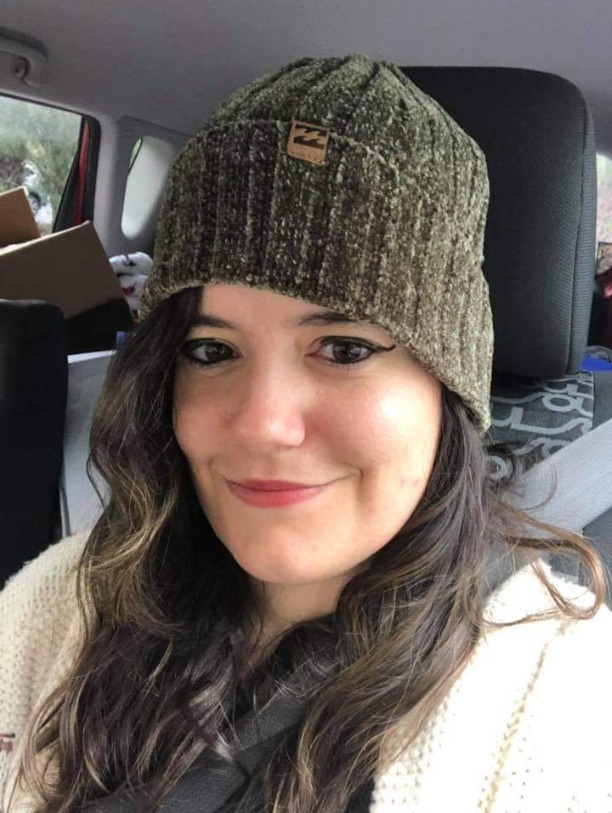 Bart van der Heuvel was born many years ago in The Netherlands in the city of The Hague.

He has been in radio for the better part of his life. And since 2013, from my own studio for internet, FM, AM and DAB+ radio stations. After some years of making pre-recorded shows he wanted something else. So in 2019 he was thinking: Why not make the programs Live every week? He had 3 shows that soon became 5 shows. BUT all in Dutch!
And now there's program number 6. With the name: Dutch Treat. And you can hear it here every Saturday morning from 09:00 to 10:00. His love for music goes from the 50's to the present.
So let him present you a Breakfast show with healthy and good sounding music to start your Saturday.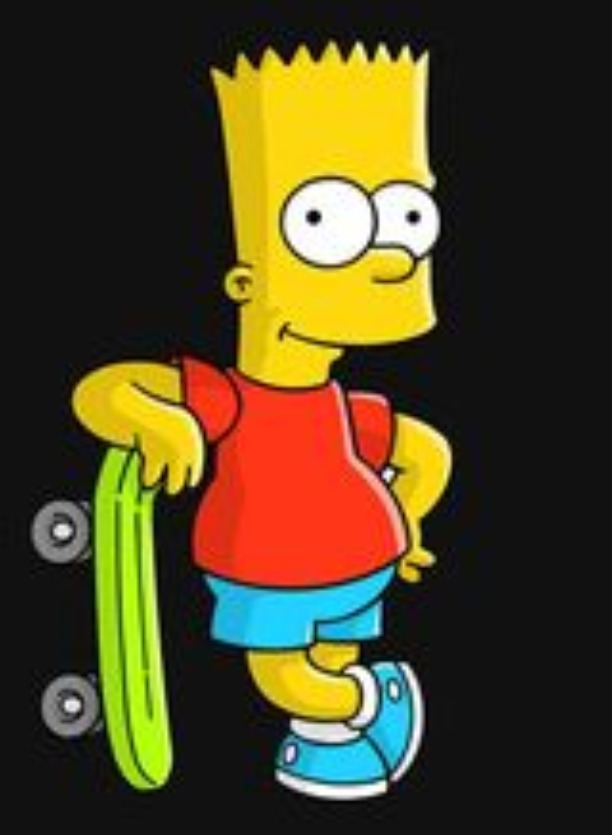 Ed Byrd, aka The Byrdman, began his broadcast career at a very young age in his hometown of Aiken, S.C. Over the years he has enjoyed hosting a variety of music genres to include Top 40, Country, Classic Rock and Adult Contemporary formats. Although he has been employed in a variety of vocations to include television broadcasting he maintains "radio is his true passion."
Today, Ed is retired from full time employment but continues as a Producer at a local corporate group of radio stations.
Join "The Byrdman" Saturdays from 4 till 7 pm on Our Generation Radio. He'll be spinning your favorites to include Oldies, Beach Music, County Legends and plenty of the Best Music.
It's "The Byrdman on The Coast."